Innovative Approach to a New Trendy Toy Creation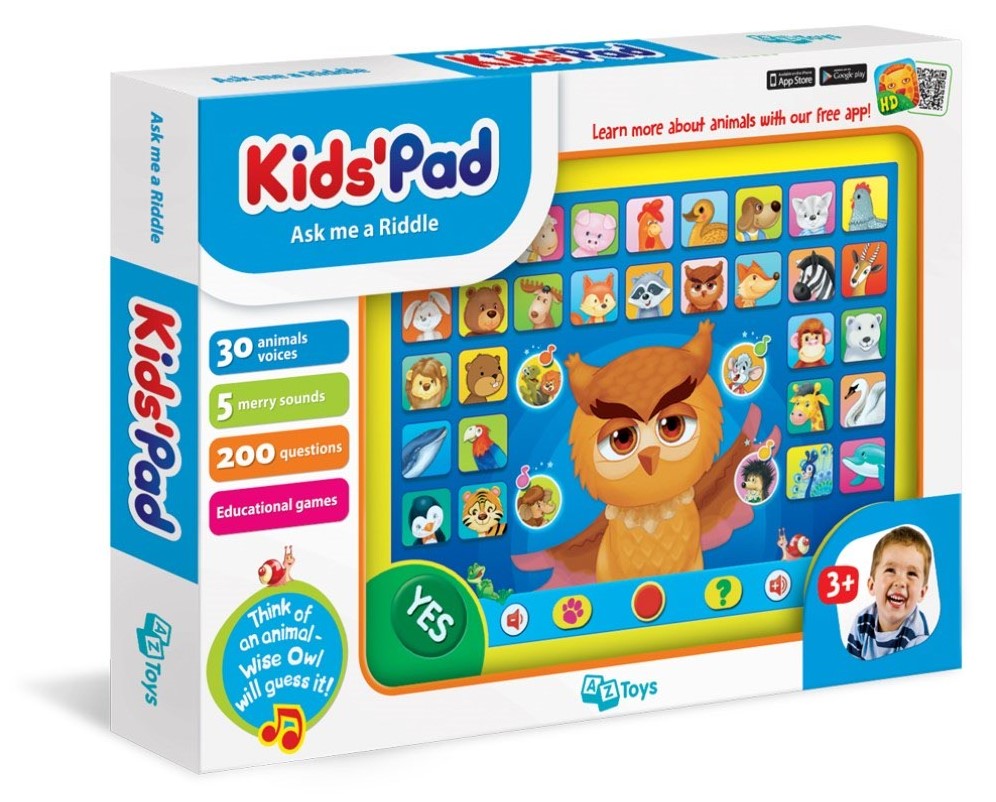 AZ Toys team celebrates a new advanced offspring of the Kids' Pad series – Ask me a Riddle pad with the Wise Owl created with whole heart for the most curious ones! Little ones as well as their parents will be pleasantly surprised to get such a smart toy pad!
The trick is that, choosing a proper game mode, a child can answer the leading questions of the Wise Owl, and she, in return, will guess the animal from the tablet the child's just thought of! It's so easy and funny now to learn different animals, hear their voices and check your knowledge with a smart owl. This easy to use toy pad is also equipped with the music buttons for children to enjoy merry melodies. Just have a look at our new video and you will see, that this toy is a real magic! Be careful! It is so easy to lose track of time playing it!
Creating this toy AZ Toys team has succeeded to combine high educational standards with entertaining value. And due to the cutting-edge technologies and our flexibility we have the great opportunity to adapt our products to completely different cultures and translate them into more than 40 languages. That's why the innovative kid's Pad Ask me a Riddle is acceptable and available for any toy market around the globe!