Visit Our Stand at Kids' Time Fair on 28–30 September!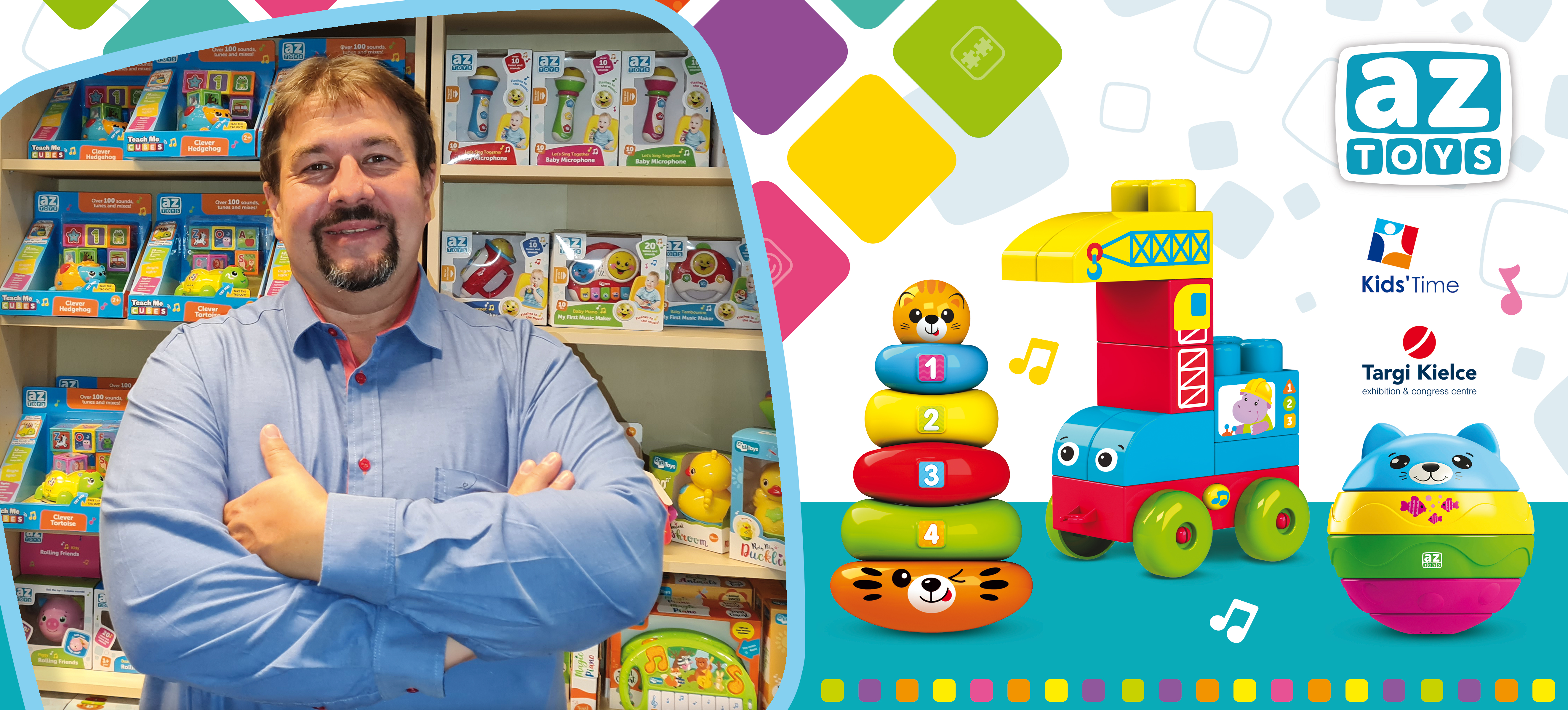 A long-awaited
Kids' Time Fair
will open its doors once again on 28-30 September, becoming a 3-day focal point for numerous exhibitors willing to unveil their novelties related to the mother, child and baby products sector on the big stage, as well as for business-insiders.
Kids' Time needs no introduction – it is a global-scale event that offers a perfect opportunity for well-established companies to attract new customers and maintain the existing business relations, and for start-ups to make their presence known in the market. It is enough just to look at the 2020 numbers of the fair to understand that this occasion is not to be missed: in the previous event, KIDS' TIME EXPO 2020 hosted 539 exhibitors, including 72 foreign exhibitors from 20 countries, and 8,000 guests from 50 countries of the world.
We are pleased to announce that AZ Toys will participate in this important event just in two-week's time to showcase our
unique products
created with love and care for little ones, to ensure they learn new things and develop fundamental skills while playing and having fun.
We cannot wait to meet you at our stand soon and delight you with our educational and entertaining toys, as well as to share our original solutions. Let's enjoy the inspirational Kids' Time atmosphere together and make the most of this exciting event!