Meek-a-Moo: Learning game for your youngsters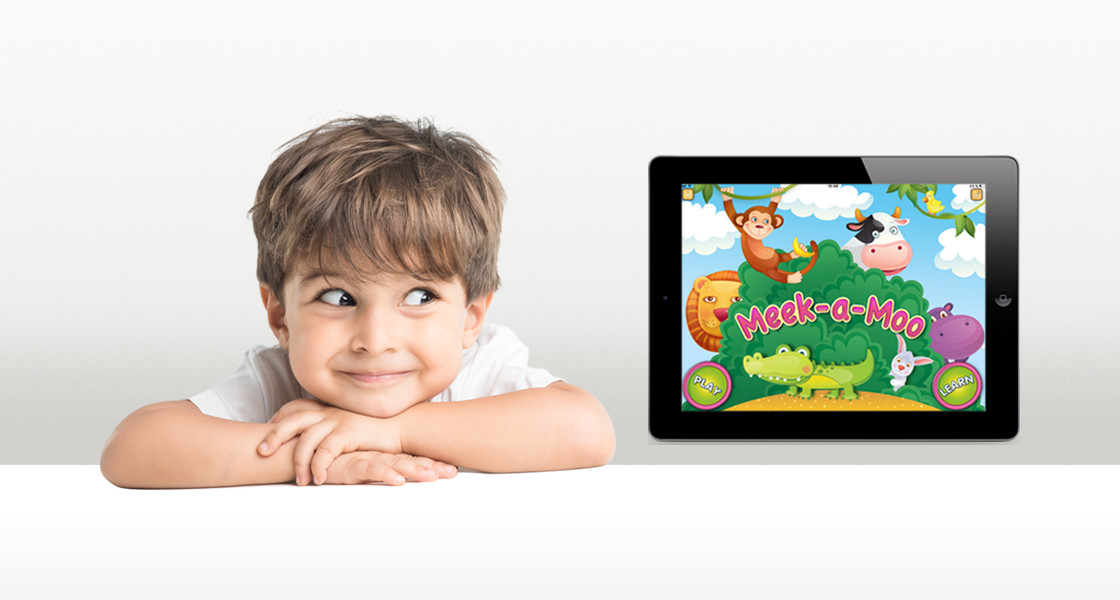 Play and learn at the same time? How wonderful is that!
In our Peekaboo game the little ones will meet the most adorable and playful animals.
You just can't have a dull moment with them!
google play link
App Store link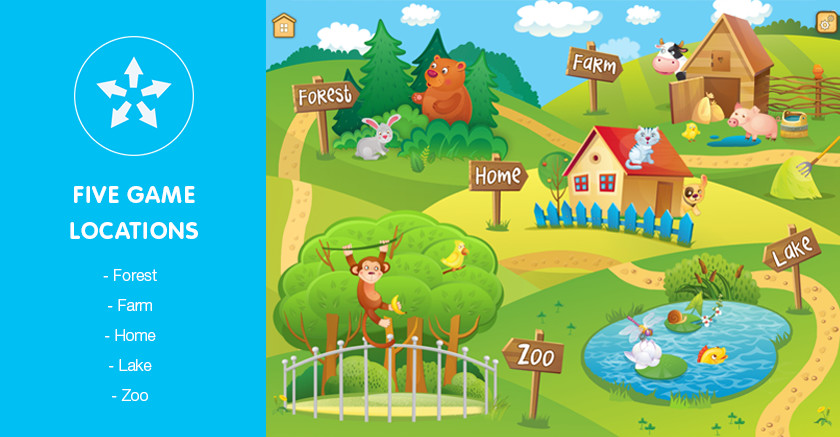 The interface of our game is simple and child-friendly. The interactive game map is divided into 5 locations depending on the habitat. The little ones can choose the animals to play with. Playing with the map, they will learn and memorize the places where the animals live.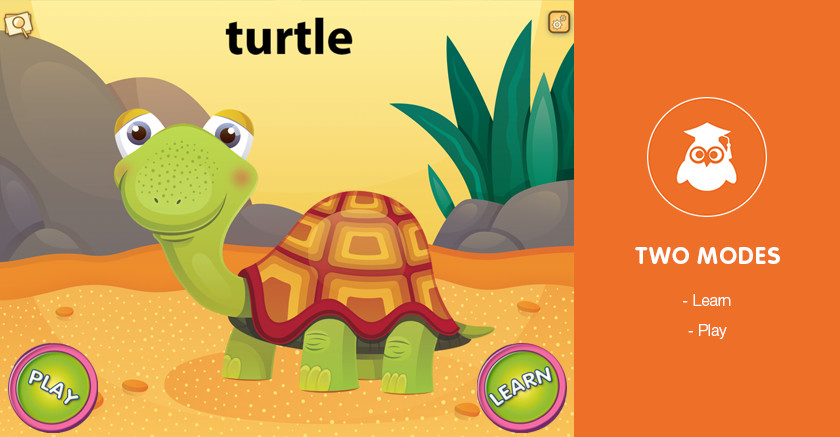 Our game is a perfect combination of fun and helpful. Children will meet domestic and wild animals, learn their names in two languages and hear their real voices. A game of peekaboo is a great way to entertain children and check how well they memorized the animals.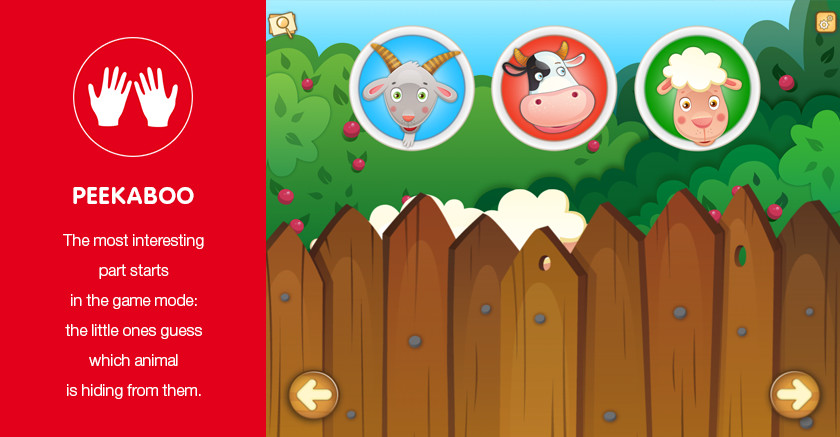 Who is hiding in the bushes? Whose ears are sticking out at the side of a fir tree? Who is there behind a curtain? The cute animals will call out to help the children make their guess.
It will be easy – they just need to choose one of three pictures of animals that will appear on the screen.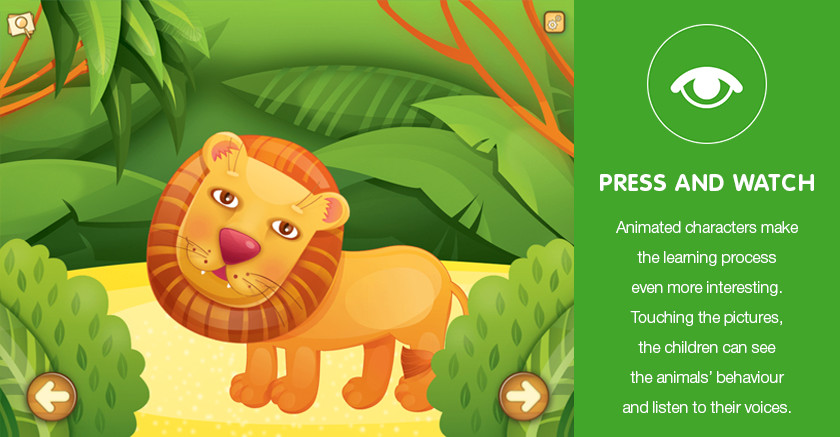 The vibrant graphics is sure to attract the attention of the youngsters. They will want to look at the animals closer and listen to their names and voices at once. You will be surprised at how quickly the little ones will learn to play on their own.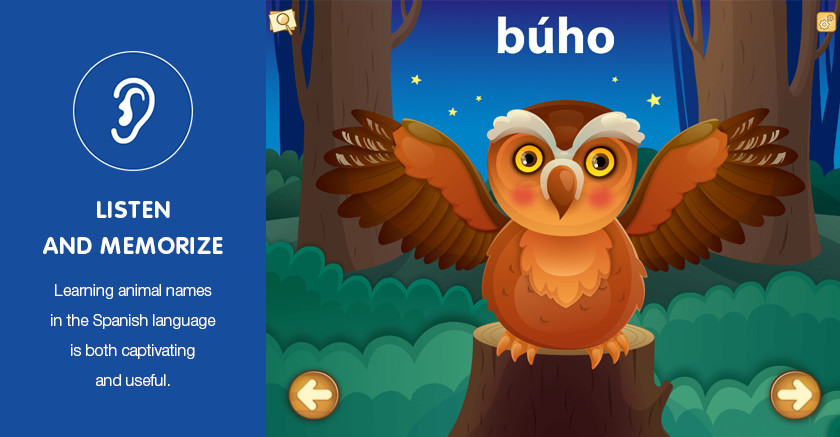 It is amazing how easily children can learn new things. Our game will help them learn and memorize the names of 50 animals in two languages. All English and Spanish words are recorded by professional narrators.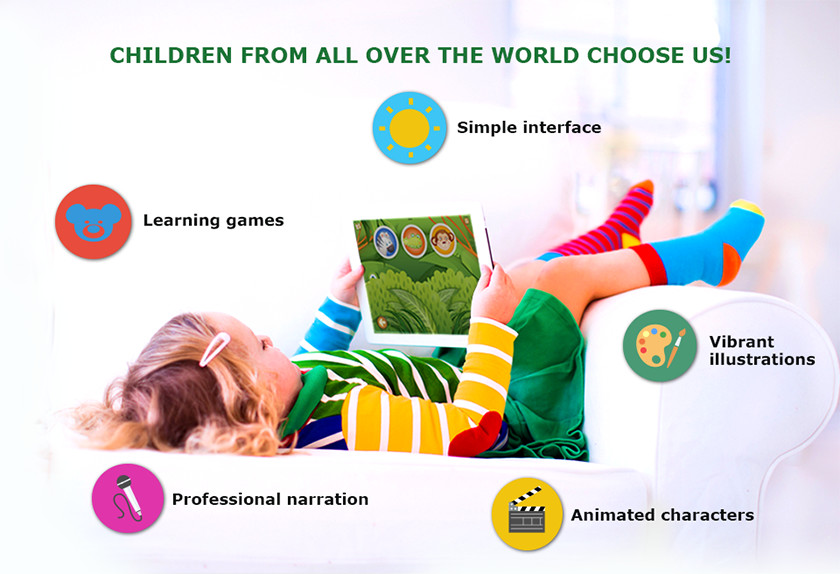 google play link
App Store link