Kids' Pad Series Replenished: Check out Our New Interactive Tablets!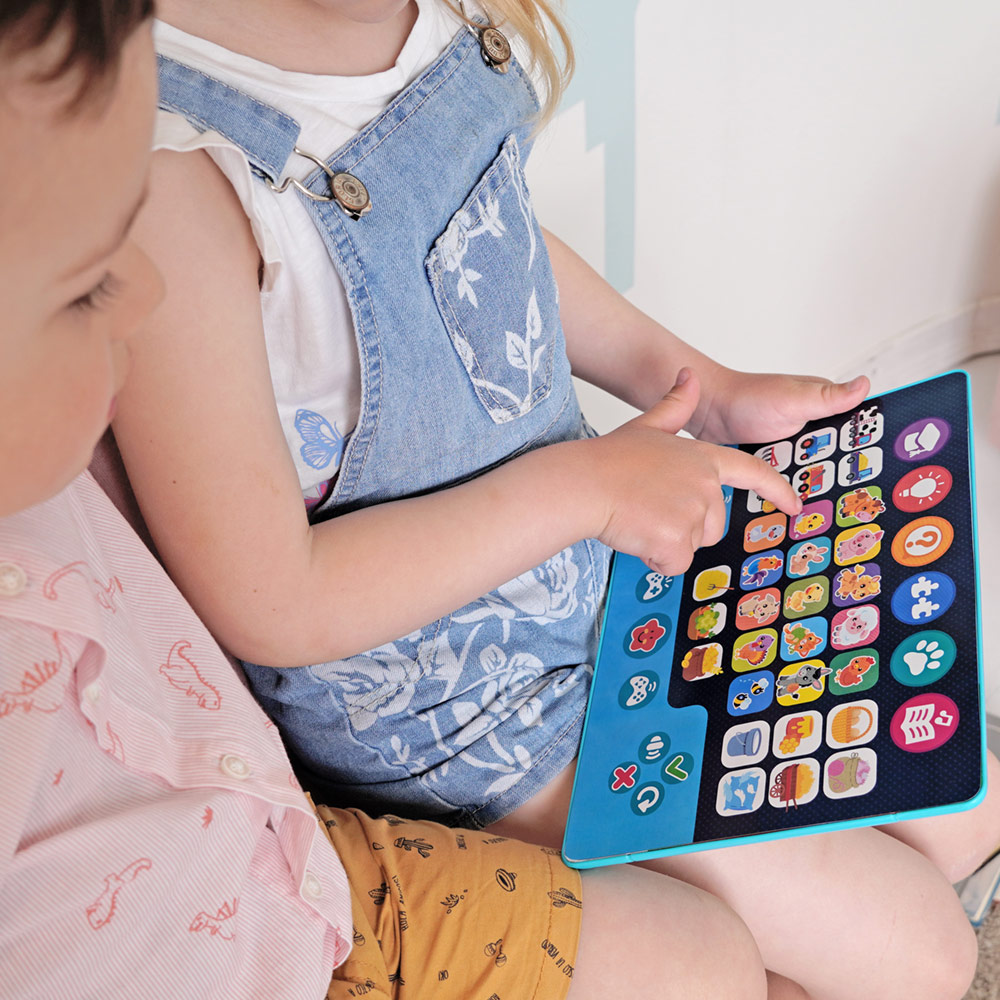 How to find a safe and fun toy tablet that would be entertaining and educational at the same time? This question won't haunt parents any more after they've checked out our amazing novelties.
It's a known fact that kidlets like imitating their parents' behavior by tapping on their tablets. That's why it's no surprise that a tablet is one of the first items on the child's wish list. Keeping in mind all the positive effect a tablet should have on the way a little one grows, learns, develops and discovers the world around, the AZ Toys team has taken children's tablets to a new level and has replenished our famous
Kids' Pad
series with several fascinating pads.
All three pads are united by the animal topic, yet each of them reveals it differently and will surprise and delight a curious tot in its own way.
The
ABC Animals
features everything a parent would like the children's tablet to have, and even more. The pad's attractive child-friendly design with vivid pictures, interesting and educational animal-themed content, captivating games and lovely melodies will surely keep a little one enthralled for hours on end. As a result, a child will easily learn the alphabet, colours, numbers and shapes along the way.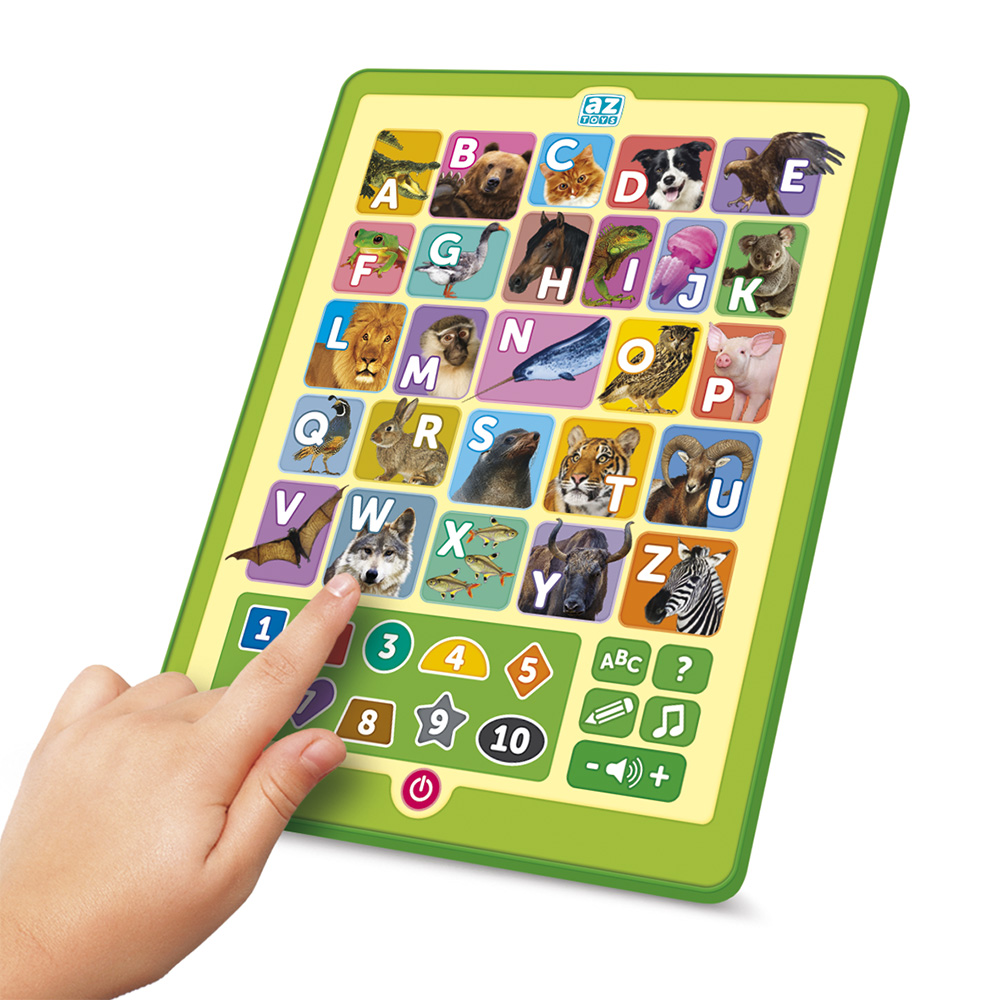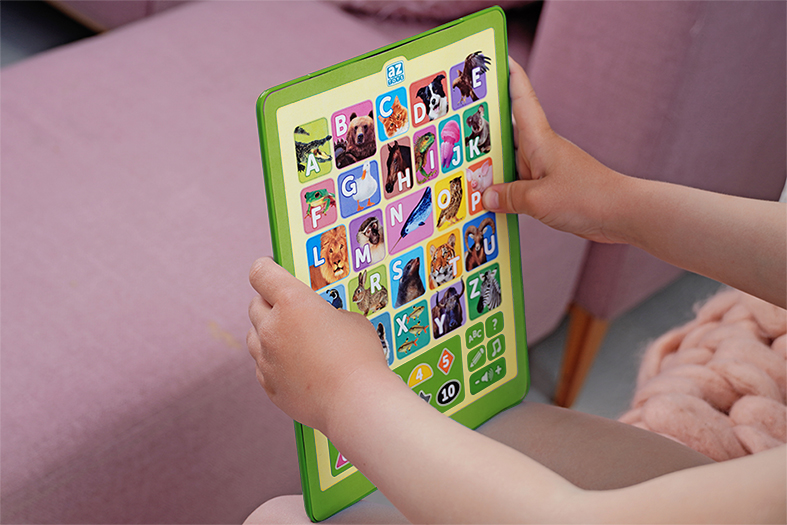 The
Animal Quiz
is learning, disguised as fun games, quizzes and curious dialogues. This tablet has both learning and entertaining components that will amuse your kids and help them develop and widen their knowledge, as well. It is packed with age-appropriate farm related content, a variety of games, dozens of sounds, and more. And its stylish design with bright pictures and sweet farm animals will definitely appeal to any kid!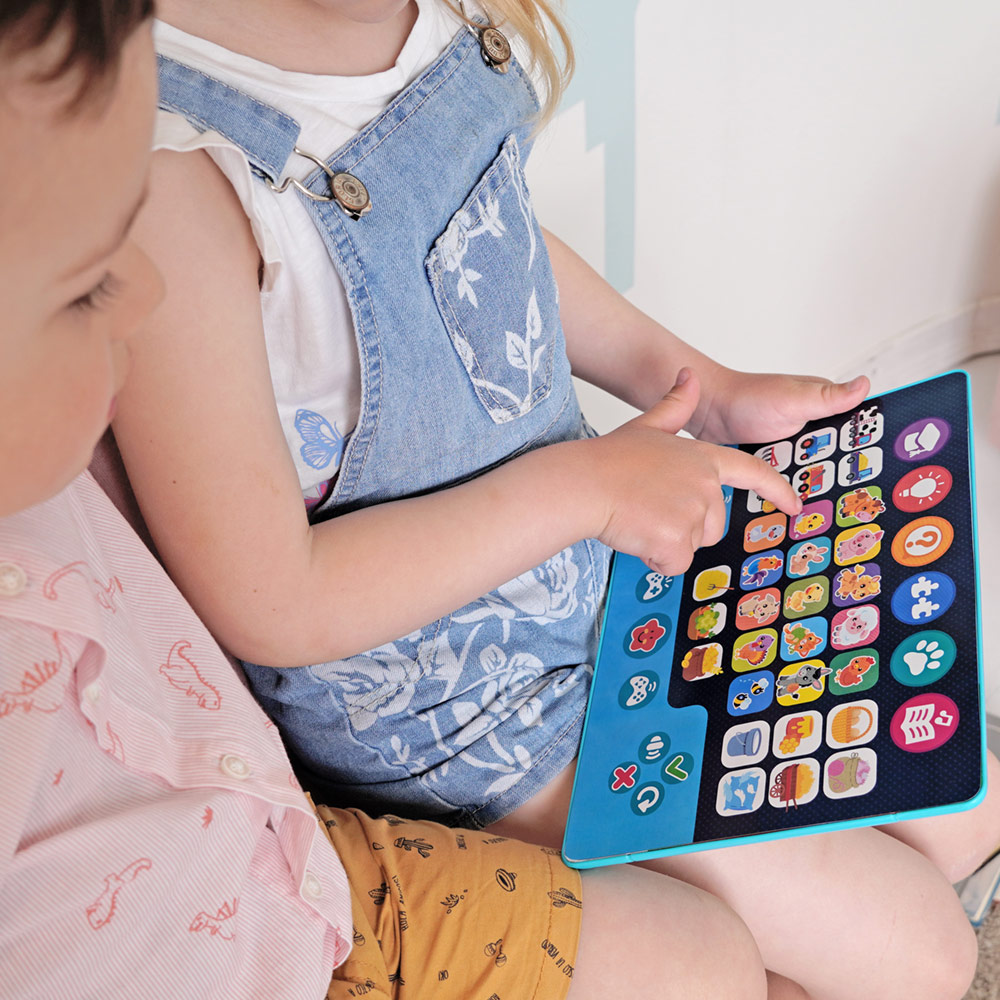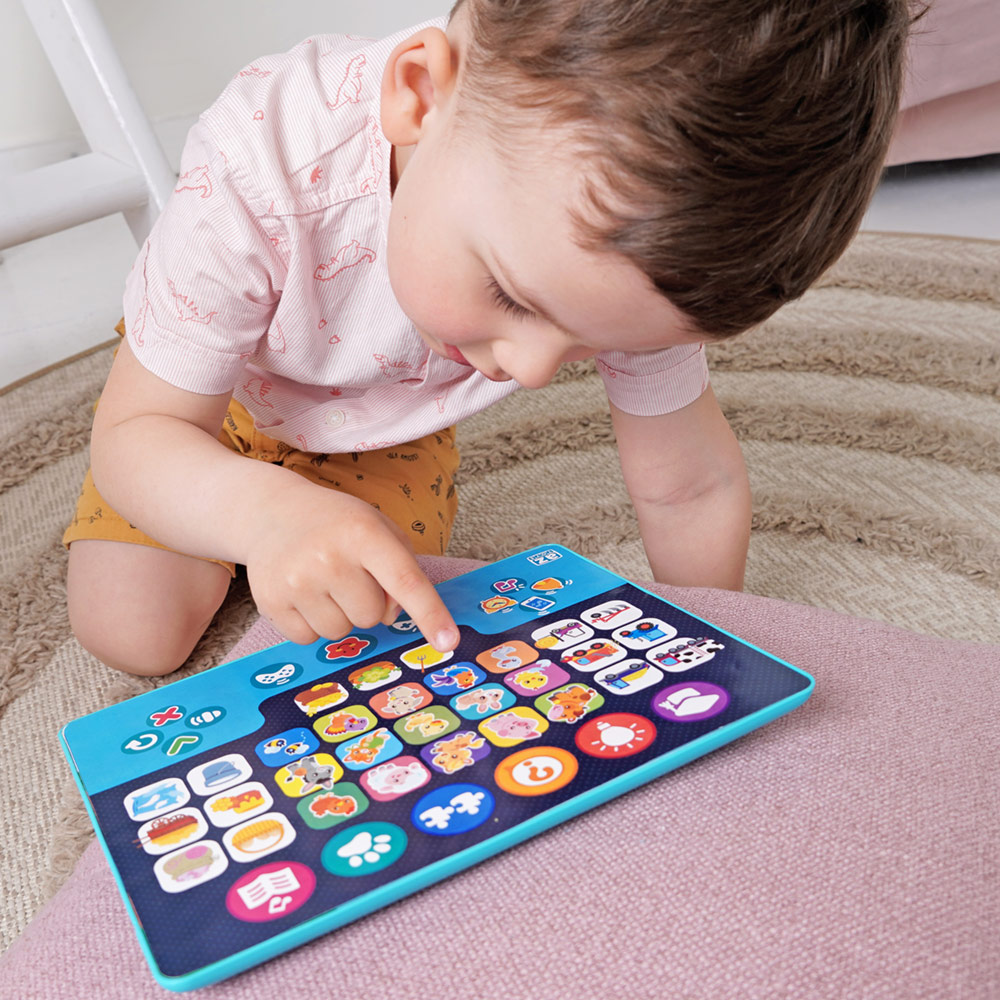 Kids just love animals. So you can't go wrong getting them the
Animal World
pad that introduces little ones to various animals living on our planet ─ from a widely recognized cat to an exotic panda and giraffe. That's not all! Kiddos will listen to their voices and learn unusual facts about them, as well as will play fun games and sing along to popular songs. Playing the guessing game with the tablet is a pretty nifty feature, which will amaze any child.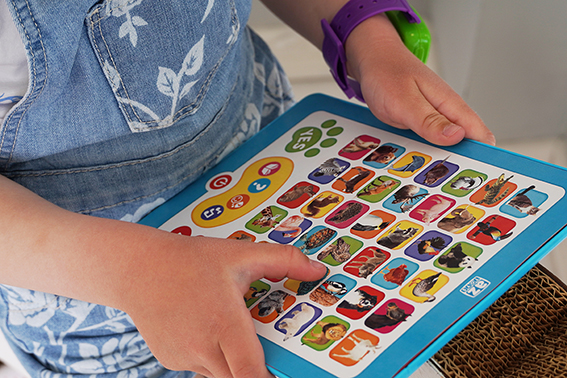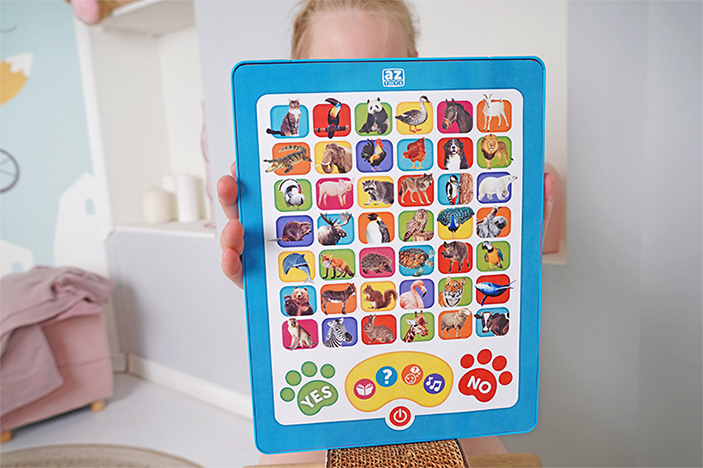 Choosing a suitable children's tablet will undoubtedly bear fruit ─ it will put a smile on the kiddo's face while boosting their skills and development. As a bonus, a little one will never want to 'borrow' their parents' gadget again.