Kids' Pad Animal World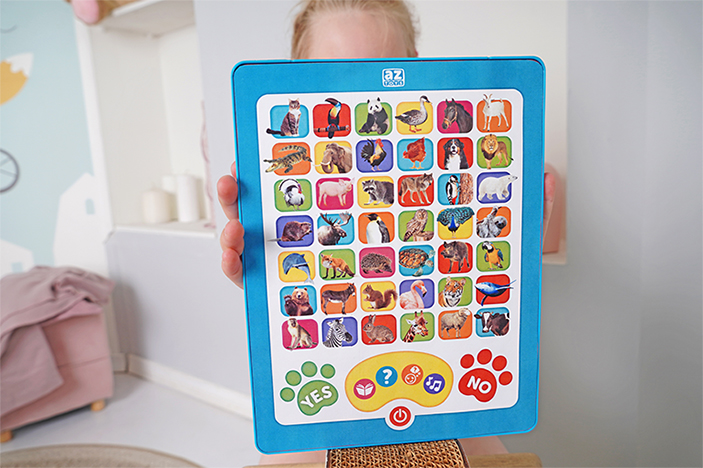 No tablet can be more enticing for kids than the one that combines entertainment and education. Our novelty
Kids' Pad Animal World
is just like that, and even more! It also features amazing animals from all over the world that will catch the child's attention and keep them enthralled for hours.
Animal World is one of our
hot novelties from the vastly popular Kids' Pad series
, which has been recently replenished with a few new interactive tablets. This one is a truly awesome toy tablet packed with real animal voices, cheerful melodies, exciting games, curious questions and entertaining tasks – all it takes is just to touch vibrant illustrations to start the fun!
Not only does this tablet provide lots of fun and interaction, but also incorporates educative purposes. Getting acquainted with interesting facts about various animals and playing captivating games contributes to the development of kids' thinking and knowledge of the topic. This is especially crucial for preschoolers as they are curious to explore the world. Discovering new things, in its turn, boosts their confidence.
Glad to point out that it has all the fancy and kid-friendly design the children's tablet is expected to have. Bright colours, attractive pictures, big buttons, a handy shape and size will ensure infinitely positive experience for your tiny tot!
So letting our fascinating Kids' Pad become your little one's first tablet to try their hand at playing with pads while developing their multiple skills, before getting them an iPad, sounds like a reasonable decision.
Watch the video to check all the cool features it has to offer!